Thanks to VK3ASC for contributing this article.
Mac version of FlDigi with FLRig configuration, via USB cable to connect the IC7100.
FLdigi and FLrig can be downloaded from http://www.w1hkj.com/download.html
FLdigi, under configure> operator> Rig tab, Deselect Hardware PTT, Rigcat, Hamlib if selected and only select Use XML-RPC program.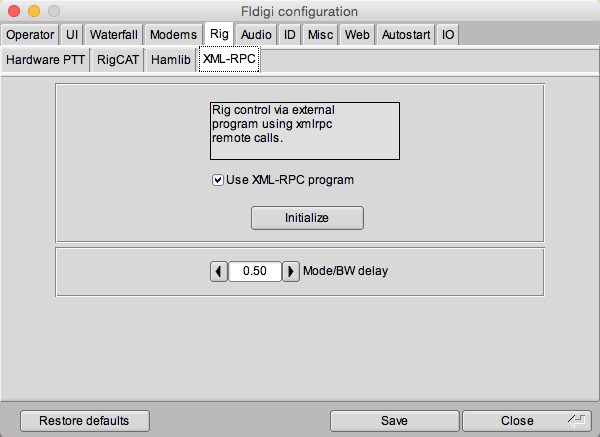 Flrig, under Config> Setup> Transceiver, Select the IC7100 in the transceiver list and select PTT via CAT
Ser. port you select the USB driver. You can download the Mac USB driver from https://www.silabs.com/products/mcu/Pages/USBtoUARTBridgeVCPDrivers.aspx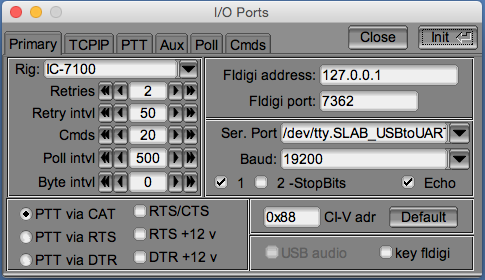 Select NONE in the PTT Port field.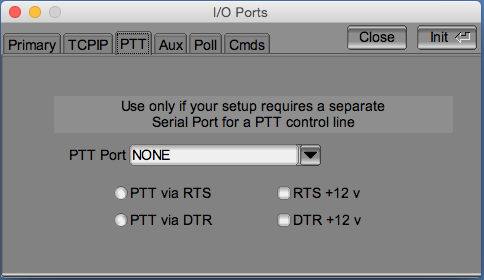 IC-7100 settings:
Under Connections
USB MOD Level: 10% (This Article explains why)
DATA OFF MOD: MIC
DATA MOD: USB
CI-V
CI-V Baud rate: 19200
CI-V Address: 88h
CI-V Transceive: OFF
Must have USB-D or LSB-D selected on the transceiver operating mode for it transmit your digital transmission.
You should check your RF signal as described in this article.