Modern Apple computers such as MacBook Pro and MacBook Air do not have a "Line In" or "Mic In" to connect conventional radio interfaces.
Although the 4 pin "Headset" connector does have audio in and out (technically speaking), it will accept audio in only from a genuine Apple headset, connecting anything other than the apple headset does not work. It is simply not recognised by the computer and does not appear as an available "Audio In" in Preferences-Sound. I've wasted hours trying to get this work.
The solution appears to be simple - buy a cheap ($2) USB audio interface from ebay. Not so, the cheap audio interfaces don't work on Yosemite (OX10.10)!
Sabrent make a quality audio interface called "AU-EMAC" which fits the bill and works on Yosemite:
http://www.sabrent.com/category/audio/AU-EMAC/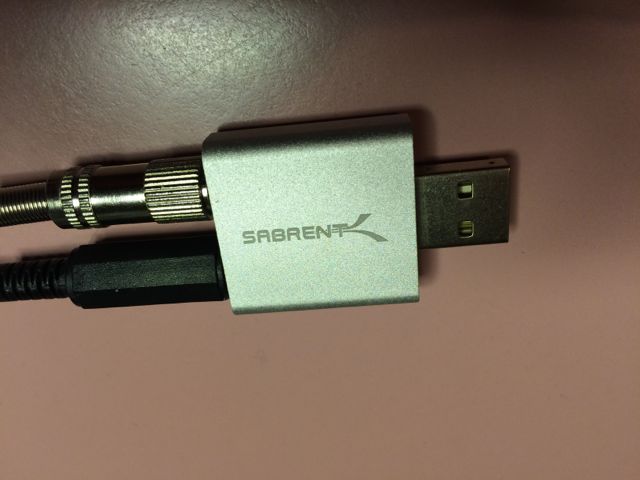 There are probably many other audio interfaces which will also do the job. I have no particular reason to promote the Sabrent audio adapter, I'm simply saying it is one which does work [on OS X 10.10]. 
A line isolator circuit with a couple of trim pots makes for a great interface which is small and light. In conjunction with an 11" MacBook Air this configuration makes an excellent mobile solution for digital modes.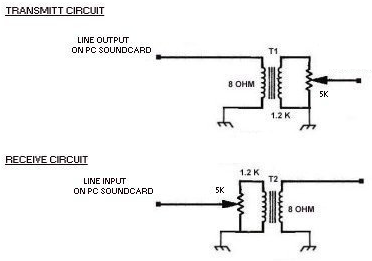 Any 1:1 isolation transformer can be used for this purpose. Telephone system isolation transformers (600 Ohm) are suitable for this application as they are made to handle the same frequency range as we need.
A tip I received from VK3FGY: Don't solder your own mini 6 pin connector (Yaesu & Icom), buy a ready made cable and cut off one end.